What Is a Truck Driver's Travel Log?
Posted on March 2022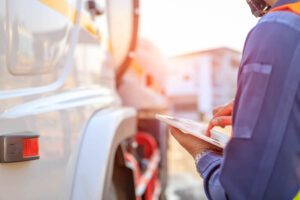 If you or your loved one has been injured in a trucking accident due to someone else's recklessness or negligence, you may be entitled to compensation for your injuries. You'll need a competent personal injury attorney to help you get fair compensation. After your free consultation at DeMayo Law Offices, our attorneys will get straight to work on your case.
Your Personal Injury Case
Because truck accidents can be very complex, we will conduct an investigation into your accident and collect evidence. The goal of that investigation will be to determine who caused the accident. Among the evidence we'll collect is the truck driver's travel log.
Rules for Truck Drivers
One of the biggest differences between trucking accidents and car accidents is that truck drivers are subject to additional, specific rules and must meet extensive training standards. Truck drivers must complete hours of training, including behind-the-wheel driving training, and obtain their commercial drivers' license (CDL).
The Federal Motor Carrier Safety Administration (FMCSA) governs trucking and busing companies and drivers who have obtained their CDL. The FMCSA — an agency within the United States Department of Transportation — regulates how many hours in a day and how many hours in a week a truck driver can be on duty, and how many hours a truck driver must spend off-duty. For example, truck drivers can drive a maximum of 10-11 hours a day and 60-70 hours in a consecutive 7-8 days.
To show their compliance with this rule, truck drivers must maintain driver logs. This provides a system to track the hours a trucker is spending off-duty and driving to ensure they are complying with the hours of service rules.
What Is a Truck Driver's Travel Log?
A truck driver's log details the hours the trucker spent driving, off duty, and resting on each day. The driver log must be detailed to include every hour in each 24-hour period. The log also includes the total miles driven and other identifying information, like the name of the carrier and the trucker's truck/tractor and trailer numbers.
Why Is the Truck Driver's Log Important?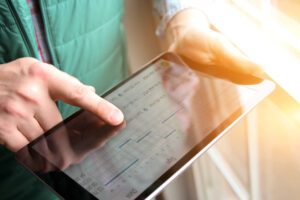 The truck driver's log is important evidence in your case. One, truck drivers are required by the FMCSA to maintain up-to-date (up-to-the-hour, in fact) driver logs in the event they need to be reviewed by government officials or law enforcement officials. Two, in the event of a trucking accident, having the truck driver's log will help us determine whether the truck driver was following the regulations for their hours of service. If it is determined that they have not complied with those regulations, it may support that the truck driver or their employer is liable for the accident.
Trucking Accident Causes
Trucking accidents can be caused by the truck driver's or the trucker's employer's negligence in a number of areas. These include:
Truck driver inexperience
Truck driver distractions
Mechanical issues
Weather conditions
Truck driver fatigue is the main cause of an accident that could potentially be explained by examining the trucker's travel log.
Compensation for Trucking Accident Injuries
Drivers must act responsibly, with care, and operate their cars with caution. Given the greater danger associated with driving and operating trucks, there is a greater expectation for truck drivers to use caution when they are on duty.
When a truck accident occurs and results in injuries, if it is determined that the truck driver was at fault, the truck driver and/or his employer may be ordered to compensate you.
You may be entitled to economic damages, noneconomic damages, and punitive damages. Economic damages are typically equal to a calculable dollar value. Noneconomic damages do not have a defined dollar amount, as they are based on your pain, suffering, and the mental impact that accident has had on you.
You may also receive punitive damages. These damages are awarded to punish the person who caused your accident. If the person who caused the accident acted with malice, committed fraud, or with willful and wanton conduct, you may be awarded punitive damages. It should be highlighted, though, that the awarding of these damages is rare.
Call DeMayo Law Offices Today
If you've been injured in a truck accident through no fault of your own, contact us at (877) 333-1000 or chat with us online today. You may be entitled to compensation for your injuries. At DeMayo Law Offices, we have experienced and compassionate attorneys to help you during this difficult time and help you get the justice you deserve. You won't owe us a dime until we win your case, and we will fight hard to do so. Call us at (877) 333-1000 or contact us online today for your free consultation.